Anger Management Counselling
Anger Management Counselling
Anger is a natural emotion. When used constructively and positively, anger can can help us to achieve. When anger is expressed in undesirable ways it can impact on our wellbeing as well as others' wellbeing. It can also affect our personal and professional life and the overall quality of life we want to experience. When we are angry we trigger adrenaline which can also trigger other physiological responses including increased heart-rate, increased blood pressure, sweating, muscle tensions and sometimes even palpitations. Poorly managed anger can cause some people to choose to behave aggressively towards others and/or themselves. We cannot always control situations which provoke our anger, yet we can control our responses to them. Anger management counselling helps you to develop skills and strategies to manage your anger.
If you have issues with anger management and would like to develop skills in managing your anger. Call the team at Sex Life Therapy on (03) 9005 5213. Sex Life Therapy is a sex therapy and relationship clinic with offices in Melbourne and Frankston.
WHAT IS ANGER MANAGEMENT COUNSELLING & PSYCHOTHERAPY?
Anger management counselling can help with all anger issues from mild irritation to rage. At Sex Life Therapy, anger management sessions can help you to understand the causes of anger and help to set it in context. Our therapists will work with you to manage your anger levels and to minimize angry confrontation or self-harm.
Anger management counselling focuses on developing your skills to manage your reactions to anger-provoking situations. You will identify triggers and explore how to manage your thoughts and behaviours. In anger management thrapy you will also develop an understanding of stress and distress tolerance, as well as ways to relax and soothe yourself. The focus in anger management counselling is develop strategies to ensure your wellbeing.
Anger management counselling draws on psycho-education, cognitive-behavioural and solution-focused approaches to therapy. Anger management therapy is tailored to the needs to each client.
WHAT ARE THE BENEFITS/OUTCOMES OF ANGER MANAGEMENT COUNSELLING FOR YOU?
Through anger management counselling you will:
Understand the causes of your anger;
Identify your triggers to anger;
Examine the thoughts, feelings and behaviours which contribute to your anger;
Improve your communication skills;
Develop coping strategies to better manage anger-provoking situations.
Develop long-term techniques and strategies for better anger management
ANGER MANAGEMENT COUNSELLING IN COLLINGWOOD AND FRANKSTON
Contact Dr Christopher Fox via phone, or online, to arrange an initial assessment with an appointment for anger management counselling. Sex Life Therapy is a specialist sex therapy and relationship therapy clinic in Collingwood and Frankston (Mornington Peninsula).
FURTHER INFORMATION ON ANGER MANAGEMENT
Anger Management Tip Sheet (Australian Psychological Society)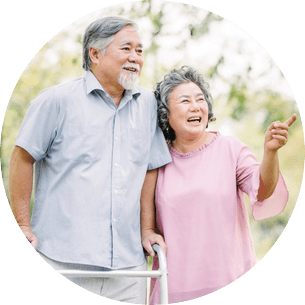 Experiencing difficulties in your sex life or relationship?
Dr. Christopher Fox and the team at Sex Life Therapy provide confidential and individualised sex therapy and relationship therapy to individuals and couples at two locations: East Melbourne and Frankston (Mornington Peninsula/Bayside).
Contact the team on (03) 9005 5213 or use the form to request a confidential chat.