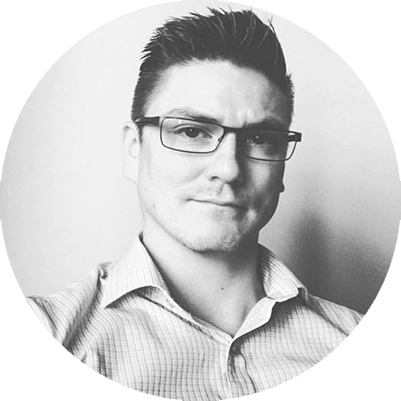 Christopher Brett-Renes – Psychosexual Therapist @ Sex Life Therapy

Christopher Bret-Renes is a Member of the Australian Counselling Association.
CLINIC LOCATION: COLLINGWOOD AND ONLINE
QUALIFICATIONS:  BPsySc, GradDipPsyc, MScMed(SRH), MACA (Level 2).
Christopher Brett-Renes is an experienced psychosexual therapist and provides general mental health counselling. Chris is an Accredited Counsellor (Level 2) with the Australian Counselling Association and has registration as a Provisional Psychologist with AHPRA. He is currently completing his internship for registration.
Chris can assist with a variety of concerns, including anxiety and depression, PTSD and trauma, grief and loss, relationship and couples counselling, sex therapy, coming out and transitioning support, porn and sex addiction, stress management and HIV/STI counselling.
For the past five years, Chris has provided mental health care to sexually and gender diverse communities. He has experience working with cis men and women as well as trans people and people who are transitioning, helping individual adults, adolescents, couples and people in polyamorous relationships. Having also worked in public health as a health education officer, Chris is experienced in providing education to a variety of audiences including health practitioners as well as the general public on a range of LGBTIQ+ related topics, as well as HIV and mental health.
Chris recently worked at Clinic 16 (Sydney, NSW) and the Royal North Shore Hospital providing Counselling to clients who are diagnosed with HIV, hepatitis C, sexually transmitted infections (STIs), as well as people who identify as LGBTI. He previously worked with QLife specialising in supporting LGBTIQ people and at the Mosman Private Hospital as a drug and alcohol counsellor. In Sydney, Chris also worked in private practice providing general counselling to enhance people mental/psychological wellbeing.
Chris is trained in and incorporates aspects of cognitive-behavioural therapy (CBT), acceptance and commitment therapy (ACT), dialectical behaviour therapy (DBT), schema therapy, motivational interviewing (MI) and Gestalt therapy. Chris works from a client-centred approach and believes in being direct and honest with his clients while being caring at the same time.
Chris has completed a Bachelor of Psychological Science from the University of New England and a Graduate Diploma in Psychology from Western Sydney University, a Master of Science in Medicine (HIV, STIs and Sexual Health Counselling) at the University of Sydney and is currently undertaking a Ph.D. with the Faculty of Medicine and Health at the University of Sydney.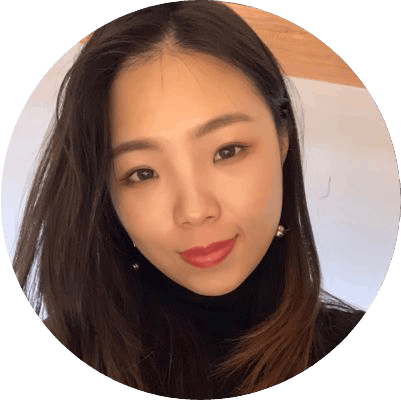 Hailey Lin – Psychosexual Therapist @ Sex Life Therapy
QUALIFICATIONS:  BSW, MScMed(SRH)
Hailey Lin is a Psychosexual Therapist (Sex Therapist), Sexuality educator and Sex Wellbeing Coach. Hailey completed her Bachelor of Social Work in Hong Kong and is a registered social worker in Hong Kong.  More recently, she gained her professional qualification in psychosexual therapy through the Master of Science in Medicine at the University of Sydney.  Hailey is a member of the Society of Australian Sexologists (SAS). 
Hailey began her career in Hong Kong where she worked as social worker and later as a sexuality educator providing sexuality education to adults, as well as sex coaching to individuals and couples. Hailey has often been sought for her expertise in human sexuality by the media in Hong Kong.
Hailey is a native speaker of Cantonese and Mandarin and is able to provide psychosexual and general therapy in Cantonese, Mandarin or English.  She provides individual and couples therapy. Hailey earned valuable clinical experiences in Hong Kong and Australia and is well aware of the cultural influences and differences regarding human sexuality. Hailey believes a culturally sensitive practice is vital to people from culturally and linguistically diverse backgrounds. Hailey is open to talking about all facets of sexuality, and offers a non-judgemental, safe atmosphere for individuals and couples.
Hailey is queer-friendly (LGBTIQ) and experienced working with sexual and gender diverse individuals. She is passionate and comfortable working with people regardless of their relationship status, sexual orientation or gender identities.
As a sex therapist, Hailey works from a sex-positive perspective. She strongly believes there is no-one-size-fits-all therapy and adopts an integrative and eclectic approach, to tailor the therapeutic interventions which best fit to the clients need. Her approach includes person-centred, solution-focused, cognitive behavioural therapy (CBT), mindfulness as well as narrative therapy. She specialises in a variety of sexual concerns, including sexual pain, desire discrepancy, premature ejaculation, erectile dysfunction and also gender issues. Hailey believes sex therapy sessions not only enhance individual or couple's intimacy and sex lives but also inspire personal growth along the sessions. Hailey provides face-to-face and online therapy (for people outside metropolitan Melbourne).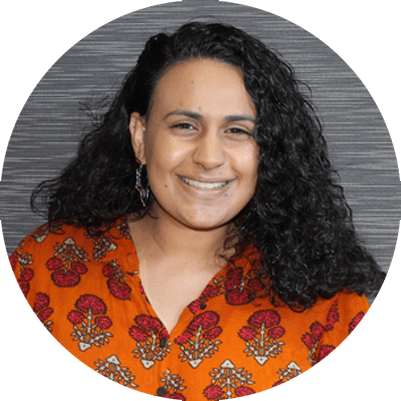 Nadine Atia – Psychosexual and Relationship Therapist @ Sex Life Therapy
Clinic Location: Collingwood AND ONLINE
QUALIFICATIONS:  BA, MSW, GradCertSexHealth, MScMed(SRH)
Nadine Atia is an experienced counsellor, social worker and sex therapist.  Nadine offers counselling and coaching on a variety of issues including sexual wellbeing and general mental health. As a Woman of Colour, Nadine holds expertise in working with people from culturally and linguistically diverse backgrounds and especially individuals who identify as Muslim. Nadine has over 10 years' experience working within the Muslim community and has gained extensive experience in supporting people with issues of sexual violence, trauma and healing.  Nadine's professional and warm approach, coupled with high regard for her client's wellbeing provides a safe context within which to grow.
Nadine completed her undergraduate studies in English and cinema studies and a graduate Masters of Social Work at La Trobe University. Nadine's interest in human sexuality lead her to study sexual health at the University of Melbourne (Graduate Certificate of Sexual Health).  More recently she completed post-graduate qualifications in psychosexual therapy/sex therapy through the Postgraduate Program in Sexual and Reproductive at the University of Sydney (Master of Science in Medicine).  Nadine has a well-rounded professional education and extensive experience in counselling and working with people on issues related to human sexuality. 
Nadine's sex-positive therapeutic style is inclusive and appreciates clients' backgrounds, including gender and sexual diversity.  She has much experience providing counselling to individuals who identify as trans, lesbian, bisexual, gay, queer and non-identifying.  Throughout Nadine's career she has also worked with people with diverse abilities whether physical, intellectual or psychological. Nadine has previously worked with multicultural organisations and understands issues of ethnicity and faith in the Multicultural Australia.   This experience allows her to understand the unique experience of people who may find themselves not fitting into their cultural standards.  
 Nadine's passion is built on empowering fellow People of Colour and the wider community in sexual wellbeing.  Her focus is on pleasure in sexuality which is often overlooked.  Sex, desire, connection and pleasure are unique to the individual, with her compassionate awareness and open practice she is welcoming of that diversity and promotes access to your inner resources. Nadine believes in honouring people's sacred sexuality – individually and in relationships. She works with monogamous and polyamorous singles, couples and relationships who wish to develop tools and strategies to increase their intimacy and sexual lives. Nadine recognises that one's inhibitions of sex may reflect social and culturally conditioning. She encourages those in her therapy room to be open and expand their consciousness for a tangible experiences for sacred sex. Nadine incorporates her knowledge into useable tools on healing, connecting and re-discovering senses within lovemaking and sex.
Nadine tailors her approach to the unique needs of each client and draws on therapeutic styles appropriate to the person and the issue.  She uses an integrative approach and draws on solution-focussed, cognitive-behavioural therapy (CBT), person-centred and psychodynamic.  Nadine often incorporates art and other expressive therapies to her work, while working holistically within an intersectional framework. She believes in catering to the unique needs of the person.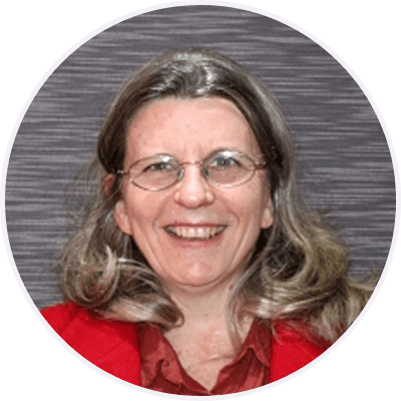 Karen Ryles – Psychosexual and Relationship Therapist @ Sex Life Therapy

Karen Ryles is an Accredited Mental Health Social Worker (Medicare Accredited)
Clinic Location: Collingwood, cAstlemaine AND ONLINE
Qualifications:  AssocDipWelfareSt, BSW, DipHypnoTherapy, MHealthSc, AMHSW(Medicare Accreditted)
Karen Ryles is a psychosexual and relationship therapist and also provides generalist counselling and psychotherapy. Karen Accredited Mental Health Social Worker with over 27 years' experience in counselling and psychotherapy. She is a member of the Society of Australian Sexologists and accredited member of the Australian Association of Social Workers. Karen complete a Masters in Health Sciences, exploring the issues in counselling provision in rural areas.
Karen previously managed a rural-based counselling practice in western Victoria and has also worked in the child protection, mental health and hospitals settings. Her experience includes 14 years in mental health settings. Karen's experience includes working with children and adolescents as well as families. She has previously provided parenting education. Karen also has extensive experience in working with individuals and couples.
Karen's therapeutic approach is integrative and eclectic to maximise the therapeutic benefits and outcomes for her clients. Karen draws on her experience in social work, as well as counselling and psychotherapy to assist clients to develop skills, tool and strategies to maximise their sexual and general well-being. She draws on Jungian and psychodynamic approaches within a solution-focussed framework. Karen also utilises acceptance and commitment therapy (ACT) and mindfulness as well as cognitive-behavioural therapy (CBT) to assist her clients achieve their optimum. Karen believes in the NBT (No-Bullshit Therapy) approach of being direct, honest and caring.
Karen works with women, men and couples to assist them with sexual dysfunctions and problems in their lives. Karen's experiences allow her to support clients who have experienced trauma, childhood sexual abuse and mental health issues in resolving impacts on their sexual lives.
Karen is available on Monday afternoons and evenings as well as Tuesdays in Collingwood. Karen is also available in Castlemaine, Victoria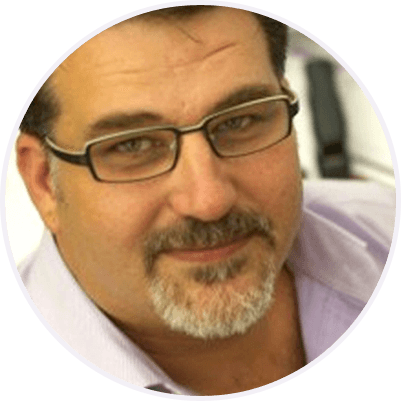 Dr. Christopher Fox Psychosexual and Relationship Therapist
You can read more about
Dr Christopher at the following links:

Dr Christopher Fox is a Member of the Australian Counselling Association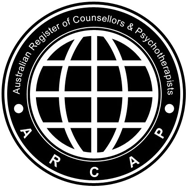 Dr Christopher Fox is registered with the Australian register of Counsellors and Psychotherapists
Clinic Location: Collingwood, Frankston and ONLINE
QUALIFICATIONS:  DipPC, BPsych, BA(Hons), PhD, LRSPH, FRSPH, MACA (Level 4), ECPS
Dr Christopher Fox is Psychosexual and Relationship Therapist and is a European (EFS-ESSM) Certified Psycho Sexologist (ECPS). He is trained Counsellor/Therapist with over 20 years experience and holds Clinical/Level 4 membership of the Australian Counselling Association. Dr Christopher has worked as a practitioner, researcher and academic in counselling, public health and sexual health.
Dr Christopher is a Fellow – Licentiate of the Royal Society for Public Health in recognition of his contributions to public health and health promotion. He also is a Senior Lecturer in Sexual Health (Sexology) at the Sydney Medical School (University of Sydney) where he coordinates the Psychosexual Therapy pathway in the Postgraduate Program in Sexual and Reproductive Health. He has previously worked at the Australian Research Centre in Sex, Health and Society, La Trobe Rural Health School and the University of Melbourne.
Dr Christopher is highly respected nationally and internationally for his work in sexology. Dr Christopher is the Immediate-Past National Chairperson of the Society of Australian Sexologists (Chairperson from 2014-2017). He is also a Foundation Director of the organisation and the inaugural Accreditation Officer, setting the accreditation standards for the psychosexual therapy and education in Australia. Dr Christopher is the Associate Secretary Asia-Pacific for the World Association for Sexual Health, and Deputy Co-Chair of the WAS Sexual Rights Committee. He is Treasurer for the Asia-Oceania Federation of Sexology. Dr Christopher played a key role in the Australian Sexual Health Alliance – Australia's peak body for sexual health. He is also the former President of the Victorian branch of the Society of Australian Sexologists and has held other executive positions over the past eight years, including Victorian Branch Treasurer and National Treasurer, and National Deputy Chairperson. He was an Accredited Sex Educator and Sex Researcher with the former Australian Society of Sex Educators, Researchers and Therapists (ASSERT).
Working with individual and couples of any sexual orientation on a short or long term basis, Dr Christopher's role is to work with the client to understand what their issues really mean to them. Then use this information to help them create a healthier life for themselves and their loved ones going forward. This may involve exploring immediate concerns in life or address 'deeper' issues present.
As a sex therapist he works in an integrative, structured framework using a solution-focused approach combined with evidence-based strategies such as cognitive-behavioural therapy and systemic theories in the main. Cognitive-behavioural therapy assists you to understand, manage and change your thoughts (cognitions) and actions (behaviours). Dr Christopher also uses affirmative practice from a non-traditional perspective with all clients. His experience is people like to find a solution quickly and they know themselves best, so he assists you to work towards a solution as the best outcome.
Dr Christopher is experienced in working with sexual dysfunctions in sex therapy and have worked successfully with clients who have experienced childhood sexual abuse, have mental health issues, and have experienced trauma. He also works with sex and porn addiction in sex therapy work for the addict and their partners.
Relationship therapy addresses areas of breakdown, affairs, self esteem, moderate depression and anxiety, and Dr Christopher will work cognitively to improve communication and improve the status quo of the individuals concerned.
Dr Christopher also works with men and women with body image and genital image issues, self-esteem issues and general life concerns. As a Sexuality Educator he is able to work with parents and young people about sex education. His work focuses on helping you to get in touch with, and value, your inner resources to help problem-solve from a position of personal power and strength.

COLLINGWOOD OFFICE LOCATION

FRANKSTON OFFICE LOCATION
Psyche's Journey Suite 1/37 Mereweather Avenue FRANKSTON Victoria 3199
VIEW MAP