Sex therapy, or psychosexual therapy, or sex counselling is a service provided by a professional trained to deal with issues relating to sexuality and sexual functioning. As sex therapists we have the ability to assist you in understanding the issue/s and help you achieve your goals.
Sex therapy explores what is going on for the clients, psychologically and behaviourally. A treatment plan is developed and tailored to your needs to produce the most appropriate results. The sessions will focus on meeting your needs and how we can best achieve your desired outcome. In sessions we may explore your understanding of sex and sexuality, what we can do to address the issues, and exercises and activities you can undertake between sessions to assist you.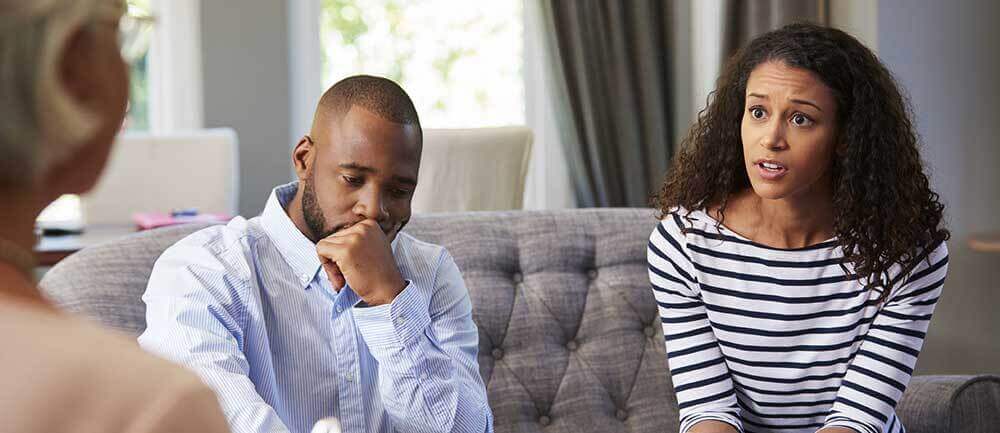 What Issues Do You Deal With in Sex Therapy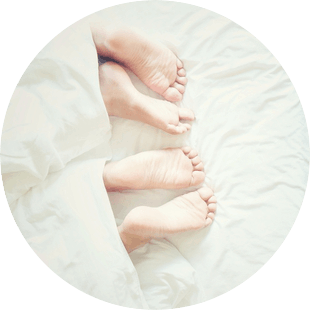 As a Sex Therapists we deal with a variety of issues – sex related and non-sex related. For women these may include:
Low libido;
Problems with reaching orgasm;
Vaginismus
Painful Intercourse or Sex Sexual/genital pain;
Body image; or
Changes because of ageing.
Men may see a sex therapist to deal with issues like:
Difficulty getting an erection;
Issues with ejaculations – either too soon, or even with "getting there";
Not being sure about what to do sexually;
Prostate cancer recovery;
Loss of desire;
Body or genital image; or
Porn and sex addiction.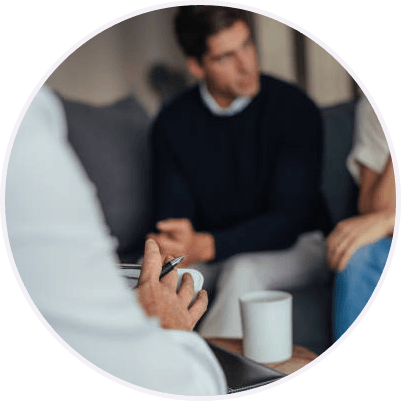 Women and men might also see a sex therapist about relationships issues – either as a couple or separately. Remember any sexual issue can have an impact on your relationship. Sex therapy also deals with the relationship.
Remember a healthy life includes a healthy sex life!
When we experience relationship problems that we can't solve, we can feel pain, loneliness and even despair. Often when there are sexual issues with one partner this impacts on the relationship and the other partner.
Whatever relationship difficulties you are facing, I can help you understand why things are not working and what steps you can take to make things better, fast.
Relationship counselling
is a way of helping you through times of distress or difficulty as a couple or on your own by talking to someone trained to help you explore your concerns. Sessions with a relationship counselor will help you understand your relationship more clearly and support you to make changes for the better.
You may be feeling that things with your partner are not quite right and just need someone to talk to, to resolve issues early on. Or you may have more long-standing concerns or serious issues. You may wish to explore difficulties in a relationship that has now ended so that you can move forward more positively.
Either way we can offer relationship help. Some of my clients find only one or two sessions get them back on track. Others we work with benefit from more sessions.
Marital therapy or relationship counselling can help you create the harmonious, healthy relationship you promised yourselves when you first got together.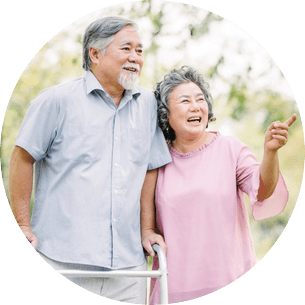 You may already be aware of a relationship problem but have been hoping it would improve over time:
Worn out by a cycle of angry arguments which never get resolved.
Step/blended family issues affecting your relationship
Perhaps long working hours or a job change is having a negative impact on your marriage
You and/or your partner are struggling to come to terms with an affair
Sometimes a single trigger is difficult to pinpoint:
You may have gradually noticed you are no longer happy in your relationship
Feel that you are merely co-existing
Be experiencing a loss of sexual desire
Feel you just can't communicate with your partner any more
Unresolved angry feeling and resentments can build up and be really destructive to your marriage or relationship. Even though it may not be obvious at the time any life change such as moving to a new area, the birth of your baby, or retirement can all deeply effect a relationship and trigger difficulties later on.
Marriage therapy or couple counselling can help you to:
Talk openly about the things you fall out about,without falling out!
Stop the bickering and fighting
Learn ways of negotiating win – win solutions instead of win – lose
Work closely with your partner to resolve family issues
Respect and understand the effects of infidelity
Your marriage or relationship may have been suffering from neglect, boredom or feelings of being taken for granted for years but it is possible to restore and reconnect again.
If you would like to discuss a relationship issue call Dr Christopher today for appointments in Melbourne – Collingwood and Frankston, or use the form below to request a confidential chat.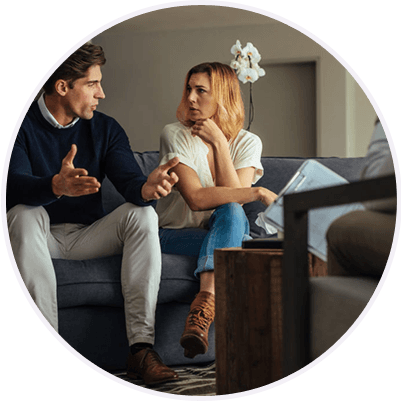 General Counselling and Psychotherapy
Counselling and psychotherapy can help with many everyday issues we face. The team at Sex Life Therapy also provide general counselling and psychotherapy for non-psychosexual issues.
What is Counselling and Pyschotherapy
Counselling and psychotherapy are umbrella terms and are often sued interchangeably. Counselling is defined as a short-term process that encourages and assists people to change behaviour. Through counselling people identify issues (problems) and identify ways to take positive steps to resolve these issues.
Psychotherapy can be considered to be more long-term form of therapy. Psychotherapy identifies emotional issues and the background to these issues and problems. In psychotherapy people develop an understanding of their feelings, thoughts and actions more clearly. Psychotherapy can help with psychological problems which may have built up over a longer time.
In essence, counselling and psychotherapy are similar. The terms can, and do get used interchangeably. Some people start off in counselling and then progress to psychotherapy.
What Issues Do You Deal With In Counselling and Pyschotherapy?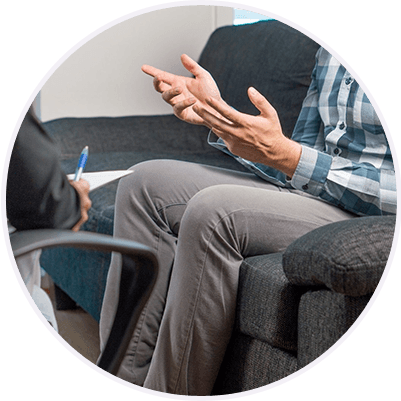 We have experience working with a number of mental
health issues.
Depression
Anxiety
Grief and Loss
Disordered eating/eating disorders
Body image issues for men and women
Dieting
Personality disorders
General mental health issues
Children's issues and behaviour
Adolescent issues
Parenting issues
Victim of Crime Counselling
If you have been a victim of a crime you may be eligible for counselling support through the Victim of Crime Assistance Tribunal (VOCAT). Different crimes impact differently on each individual. For some people the experience of having a crime committed against them can result in trauma, anxiety, depression, or even on your sense of self.
Crime which may have impacted on victims include physical assault, domestic violence, family violence, domestic abuse, breach of Intervention Order, sexual abuse, sexual assault, rape, child abuse, child sexual abuse, indecent assault, armed robbery, violent robbery, aggravated burglary, home invasion, stalking, threats to kill, workplace assault, manslaughter, murder, culpable driving, dangerous driving, road rage, threat to harm, bullying, conduct endangering life or any other violent crime committed against a person.
The offender does not need to be apprehended or charged or convicted in order for victims of crime to apply for victim of crime counselling support.
Eligibility for Counselling Under VOCAT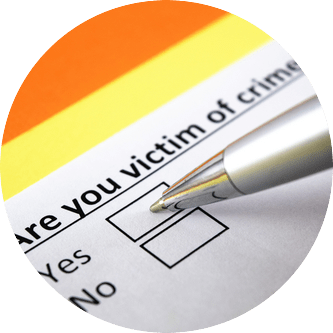 You may be eligible for assistance if you meet the
following criteria:
You are the victim and have been directly injured as the result of a crime.
You have suffered either physically or psychologically by the crime.
The crime was reported to the police and you made a police statement.
The crime was committed in the last two years in Victoria, Australia**.
You are related to a victim of crime.
Want to Make a Booking or Have a Question?
Call at (03) 9005 5213 or fill out our booking and enquiry form and we'll contact you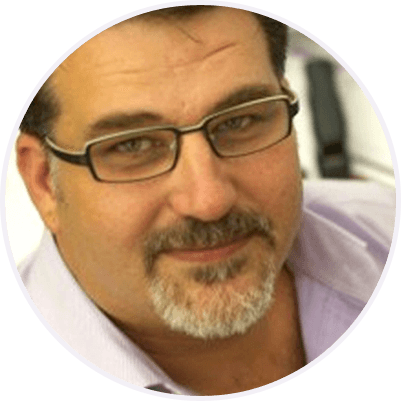 Experiencing difficulties in your sex life or relationship?
Dr. Christopher Fox and the team at Sex Life Therapy provide confidential and individualised sex therapy and relationship therapy to individuals and couples at two locations: Collingwood and Frankston (Mornington Peninsula/Bayside).
Contact the team on (03) 9005 5213 or use the form to request a confidential chat.