FREQUENTLY ASKED QUESTIONS
Sexuality is a central aspect of being human throughout life and encompasses sex, gender identities and roles, sexual orientation, eroticism, pleasure, intimacy and reproduction. Sexuality is experienced and expressed in thoughts, fantasies, desires, beliefs, attitudes, values, behaviours, practices, roles and relationships. While sexuality can include all of these dimensions, not all of them are always experienced or expressed. Sexuality is influenced by the interaction of biological, psychological, social, economic, political, cultural, ethical, legal, historical, religious and spiritual factors.
Sexual health is a state of physical, emotional, mental and social well-being in relation to sexuality; it is not merely the absence of disease, dysfunction or infirmity. Sexual health requires a positive and respectful approach to sexuality and sexual relationships, as well as the possibility of having pleasurable and safe sexual experiences, free of coercion, discrimination and violence. For sexual health to be attained and maintained, the sexual rights of all persons must be respected, protected and fulfilled.
WHAT IS SEX THERAPY/SEXUAL COUNSELLING?
Sex therapy and sex counselling are two terms that really mean the same thing. Sex therapy is a specialised form of counselling for people which focuses on sexual issues, most often for individuals in relationships (although you do not need to be in a relationship to seek sex therapy).A sex therapist will try to help you develop a clearly defined issue and the goal of therapy will be to work on that issue and resolve it, or find a way to make whatever problems it causes have less of an impact on your life and sex life. Commonly sex therapy will focus on a sexual dysfunction or major sexual communication problems between partners. Sex therapy is usually directive. Sex therapists will be active, asking questions and often giving direct suggestions, homework exercises, and information in an effort to support your goals for the therapy. As a sex therapist I am able to assist you to understand the issue and help you achieve your goals.
WHAT HAPPENS IN A SEX THERAPY SESSION?
The first step in sex therapy is evaluating and assessing the presenting problem or problems. A sexual history is taken which asks the patient to describe his/her sexual experiences. If it is a couple, each partner's sexual history is taken. (Any information you give or conversation you have with your sex therapist will remain strictly confidential).The therapist carefully analyses the medical and historical data, together with any issues or related circumstances described by the you to identify all the strands that weave into the current condition. This evaluation results in a diagnosis and detailed treatment plan. The treatment will vary depending on the issue, but it usually involves special exercises for each individual or couple. Sex therapy is not "just talking." Each week the therapist will suggest new experiences for the individual or couple to try in the privacy of their home. These at-home exercises are designed to take the pressure and worry out of sex. In subsequent sessions, the at-home exercises are discussed and any difficulties are explored. The exercises help the individual or couple "re-learn" more satisfying sexual behaviour. The therapist functions as an sex educator, providing accurate information about anatomy, physical response that is specific to the clients sexual concern. The clients may be suggested books to read or educational videos to watch.
People of all ages, sexual orientations, genders, religions, and ethnicities may choose to seek the help of sex therapists. Sex therapy is appropriate for:
Individuals wanting to deal with sexual identity issues.
Couples wanting to increase sexual intimacy
People who want to deal with sexual inhibitions
People who are dissatisfied with their sexual functioning
Couples wanting to increase their communication about sexuality
There is no one "type" of person who goes to sex therapy and there are many more reasons to see a sex therapist than those mentioned above.
Generally a sex therapist should be chosen over a general psychotherapist, psychologist, psychiatrist, or other helping professional, when the issues are very specifically sex related, or when sexuality seems like a central part of the issue. Some examples of issues that bring people to sex therapy are:
Sexual trauma
Lack of orgasm
Difficulties with erections or ejaculation
Problems with differing levels of desire in a couple
Difficulties resulting from infidelities
Sexual concerns as a result of illness or surgery
This list is not exhaustive, and if you think you are interested in talking with a sex therapist, most will spend at least a short time on the phone with you to determine whether or not they are the appropriate person to be meeting with.
IS THERE A RIGHT TIME TO SEE A SEX THERAPIST?
There is no one way of knowing when to seek professional help or support for sexual problems. The right time to do that is whenever is right for you.If you are single and feel there are specific sexual concerns or issues that you can't figure out on your own or work through with the support of friends or family, then trying to work with a sex therapist can be a helpful new way to approach the issues. Additionally people find the confidenciality offered by a sex therapist a more comfortable environment to approach these issues. If you are in a relationship the decision about when to see a sex therapist might be a bit more complicated. Does your partner also feel that seeing a sex therapist is a positive step in resolving sexual issues or concerns? Are you planning on going together, or are you interested in going on your own? An ethical sex therapist will suggest having an initial consultation, and if they feel that sex therapy isn't going to be helpful they will, or should, let you know. Sex therapy isn't necessarily for crisis management (although it might do that as well) and even if there are parts of your sexual relationship you are happy with, if you feel that you could benefit from some support, education, information, or counselling from a professional who is trained in the area of human sexuality, then exploring sex therapy as an option is perfectly reasonable.
SHOULD I SEE A SEX THERAPIST ON MY OWN OR WITH A PARTNER?
If a couple is interested in sex therapy they will probably have to go to therapy together. But if you are the one interested in therapy, and you would prefer to have an initial session on your own, there is nothing wrong with starting the process this way. Depending on where the therapy goes, you may or may not bring in your partner at a later time.
WHAT ABOUT CONFIDENTIALITY?
I don't share information from or about you, unless I think that someone is at risk of serious harm. In this instance, I would seek to discuss it with you first.I work with a supervisor, and they quality control my work. They make sure I am working ethically and effectively, in your best interests. They never know your name, or any details that would allow them to identify you. All reputable counsellors and therapists work with a supervisor, and this will be enshrined in the code of ethics and practice published by their accrediting body.
DO YOU ABIDE BY A CODE OF ETHICS?
I abide by the Australian Counselling Association and Australian Society of Sex Educators, Researchers and Therapists Codes of Ethics and principles of good practice.As a client, should you consider that I am not abiding by their code of ethics and principles of good practice, then you can make a complaint about my work to ACA or ASSERT. One of the important roles of my supervisor is to regularly check that I am working ethically and effectively, in the best interests of you, the client.
You do not need a referral to see the team at Sex Life Therapy. However, if you do have a referral from your GP bring it along with you.
Do You Offer Medicare Rebates?
 No. All our psychosexual therapists are privately billed. Medicare rebates under the Better Access scheme are only available to people who see a registered psychologist, mental health social worker, or occupational therapist.
DO YOU OFFER PRIVATE HEALTH FUND REBATES?
You will need to check with your private health fund whether they provide rebates for counselling and psychotherapy.
Sessions prices vary between therapists. Please check the therapist profile page.
HOW LONG IS A STANDARD SESSION?
A standard session is 50-60 minutes in length. Longer sessions may be avliable through negotiations with your therapist. 
DO YOU OFFER COUNSELLING/THERAPY WITH ISSUES OTHER THAN SEX THERAPY?
Yes, the team at Sex Life Therapy offer a number of resources and support. Many of our therapists offer counselling, education and sexual functioning to name some of the areas we can assist with. Please see each therapist's areas of specialty on our therapist page.
WHEN DO YOU HAVE APPOINTMENTS AVAILABLE?
Appointments availability differs between therapists. Please call us on (03) 9005 5213 or make an appointment below.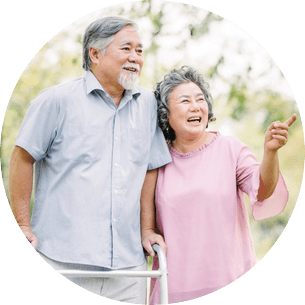 Experiencing difficulties in your sex life or relationship?
Dr. Christopher Fox and the team at Sex Life Therapy provide confidential and individualised sex therapy and relationship therapy to individuals and couples at two locations: East Melbourne and Frankston (Mornington Peninsula/Bayside).
Contact the team on (03) 9005 5213 or use the form to request a confidential chat.