Carringbush Community Counselling Clinic
Introducing Carringbush Community Counselling Clinic
Low Cost Counselling Clinic
The Carringbush Community Counselling Clinic is a low-cost counselling clinic which offers general counselling by emergent-practitioners.
These emergent practitioners are student-practitioners (postgraduate and/or final year students) completing final placements as part of their university studies.They provide low cost counselling out of our clinic. All student-counsellors are supervised in clinic by a team of senior clinicians.
A referral is not required to make an appointment at our low cost clinic. An initial appointment will be scheduled with one of our Carringbush Community Counselling Clinic counselling staff. Appointments are only available on Mondays and Fridays.
Low-cost counselling fees
The low-cost counselling fees are $50 per session (cash or EFTPOS)
As we are a low cost clinic our fees are not claimable from private health insurance or Medicare. Sessions at the Carringbush Community Counselling Clinic are capped at 10 visits
How to qualify 
Clients can book a session at our low cost clinic if they meet one or more of the following requirements: 
 Are a concession card holder. 
 Are receiving government benefits 
Have an income below 70k per year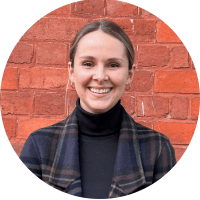 Meet Chanelle den Ouden
Chanelle den Ouden is completing a Master of Counselling at Monash University. She is doing her placement at Carringbush Community Counselling Clinic. Chanelle is a Registered Nurse, working as a Sexual Health Nurse and Educator in the community.
Chanelle uses a person-centred, narrative therapy approach. Along with emotion-focused therapy (EFT) and cognitive behavioural therapy (CBT) techniques in her counselling. This combined approach enables her to tailor sessions to individual clients and their diverse needs. Chanelle supports people working through stress, anxiety, depression, and grief.
Her work as a sexual health nurse and educator provides specialised knowledge and support for clients. Chanelle is able to support clients with sexually transmitted infections. This can include supporting individuals through the experience of a recent diagnosis or learning to adjust to living with long-term infections such as herpes or HIV. Through this work, Chanelle has come to understand the difficulties people face when living with chronic illnesses or through their journeys with cancer. She can also offer support for those adjusting to a loved one's diagnosis.
Chanelle developed a passion for hearing her patient's stories while working as a nurse in the public health care system. She observed that the medical model often did not appreciate the need for psychosocial support. Something that left people feeling dismissed, unheard and dissatisfied. She decided to pursue a career change to counselling for this reason. Chanelle den Ouden has diverse experience as a nurse and has worked in emergency departments, oncology units, and adolescent mental health units. She is passionate about providing a space that feels safe and free of judgement for her clients to explore what is most important to them.