Common Men's Sexual Issues
For some men, getting through sexual problems can be distressing. According to society, men receive messages with the needs to be "good at sex." These messages includes:
desire sex all the time
Get an erection at any desired time and maintain it
Ejaculate on command (not too soon, yet not take forever)
These social messages can often be confusing and misleading. Because some men who experience premature ejaculation, cumming too quickly, difficulty with ejaculation, erectile dysfunction or impotence, or who do not have high sex drive are left to feel INADEQUATE and this can challenge their sense of well being and masculinity.
There are other issues that men undergo with which also affects their sexual performances and overall sex lives.
Stress whether it is personal or work
Body image issues
Depression
Anxiety
Grief
Ageing
Male sexual problems, issues, or sexual dysfunction may come at any point of man's life. That is why it is suggested for a man to seek some help from a psychosexual therapist. By doing so, they can learn more about sexual health, undergo sex therapy counselling, and deal with mental health issues.
The given information below will talk about some of the different conditions that men may experience. However if you have any concerns or questions, you may set an appointment call with Dr. Christopher. Here at Sex Life Therapy we provide sex therapy counselling in Melbourne, Collingwood and Frankston. But, if you are from another country, we are still willing to help you and discuss what is sex therapy through a skype-based call.
You may find the information below on some of the different conditions men may experience useful in your search for an explanation. If you have any questions or would like to book an appointment call Dr Christopher today. Sex Life Therapy has sex therapy clinics in Collingwood and Frankston. We also provide Skype-based sex therapy for other areas.
How Common are Common Men's Sexual Problems?
In 2003, one in four males experience sexual problems
One in four males finds lack of interest in having sex as one of their sexual problems
Fourteen percent of men said their sexual lives were impacted by body image issues
One in four males said they ejaculated quickly (or premature ejaculation)
One in ten males reported having erection problems, such as erectile dysfunction.
One in ten males said they had trouble getting orgasms or had delayed ejaculation.
References
1 Richters, J., Grulich, A.E., de Visser, R.O., Smith, A.M.A., & Rissel, C.E. (2003). Sexual difficulties in a representative sample of adults. Australian & New Zealand Journal of Public Health, 27, 2, 164-170.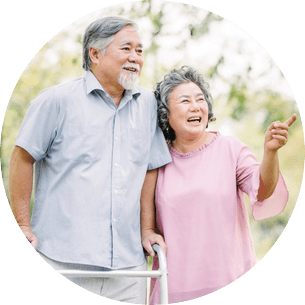 Experiencing difficulties in your sex life or relationship?
Dr. Christopher Fox and the team at Sex Life Therapy provide confidential and individualised sex therapy and relationship therapy to individuals and couples at two locations: East Melbourne and Frankston (Mornington Peninsula/Bayside).
Contact the team on (03) 9005 5213 or use the form to request a confidential chat.