Breast Cancer and Sexuality
Breast Cancer and Sexuality
Treatment for breast cancer can affect your sex life. A woman may experience less desire or interest in sex, during and following treatment. Some women after breast cancer no longer feel 'desirable' or 'sexual'. Breast cancer surgery can also change the way a woman thinks about her body.Sex therapy following breast cancer can assist a woman explore these issues and identify solutions or ways to move forward. Sex therapy can assist in areas of desire/libido, dealing with changes to the body, and also self-esteem and general emotional well-being.
See also: Impact of Illness or Disability, Body Image, Self-Esteem
Want to Make a Booking or Have a Question?
Call at (03) 9005 5213 or fill out our booking and enquiry form and we'll contact you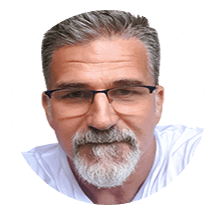 Experiencing difficulties in your sex life or relationship?
Dr. Christopher Fox and the team at Sex Life Therapy provide confidential and individualised sex therapy and relationship therapy to individuals and couples at two locations: Collingwood and Frankston (Mornington Peninsula/Bayside).
Contact the team on (03) 9005 5213 or use the form to request a confidential chat.