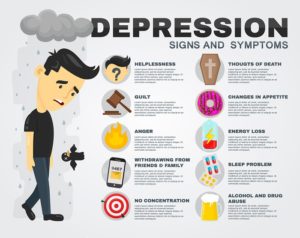 Depression affects one in five of us at some point in our lives. Depression can be more than just low mood, it can be for a short period of time or over longer periods. Depression can affect our feelings, thoughts, behaviour and physicality. Common symptoms include feeling tired all the time, sleep problems, negative thoughts, and/or feeling sad, overwhelmed or irritable. When someone is depressed they may not feel like going out anymore, withdrawing from social and professional relationships and unable to concentrate. Depression can also affect a person's desire for sex. People with depression can find it difficult to function in their daily lives. Depression can also affect our personal, sexual and professional relationships.
More information on the signs and symptoms of depression can be found at Beyondblue.
WHAT IS DEPRESSION COUNSELLING & PSYCHOTHERAPY?
Depression counselling at Sex Life Therapy is tailored to each individual. Different approaches work for different individuals. I draw on integrative approaches to depression counselling including, cognitive-behavioural, solution-focused, psychodynamic, and mindful based therapies and creative therapies (like art therapy).
Depression counselling will assist you to understand the causes of your low mood and depression. Through therapy you will also develop skills and techniques to lift your mood, and manage your depression to create a positive solution to end the cycles of depression.
If you would like to know more about non-mdeical treatment of depression checkout Beyondblue.
ISSUES FOR DEPRESSION COUNSELLING
Low Mood
Grief/loss
Postnatal depression (PND)
Suicidal Thoughts
Loss of Desire
Sexual dysfunctions
WHAT BENEFITS AND OUTCOMES CAN I EXPECT FROM DEPRESSION COUNSELLING?
Through counselling and/or therapy for depression you may achieve:
An understanding of the causes of your depression.
Identification of the thoughts, feelings and behaviours which contribute to low mood and/or depression.
Develop coping strategies to manage low moods/depression.
Become skilled in techniques and tools for effective management of your depression
DEPRESSION COUNSELLING IN COLLINGWOOD AND FRANKSTON
Please contact Dr Christopher Fox and the team at Sex Life Therapy to book a consultation in Collingwood or Frankston. At Sex Life Therapy, we offer counselling and psychotherapy for depression.
FURTHER INFORMATION ON DEPRESSION
K10 Anxiety and Depression Checklist @ Beyondblue
Beyondblue: The National Depression Initiative
Want to Make a Booking or Have a Question?
Call at (03) 9005 5213 or fill out our booking and enquiry form and we'll contact you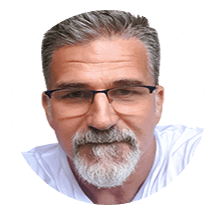 Experiencing difficulties in your sex life or relationship?
Dr. Christopher Fox and the team at Sex Life Therapy provide confidential and individualised sex therapy and relationship therapy to individuals and couples at two locations: Collingwood and Frankston (Mornington Peninsula/Bayside).
Contact the team on (03) 9005 5213 or use the form to request a confidential chat.