Eating Disorders And Disordered Eating
Eating Disorders And Disordered Eating
We receive cultural and interpersonal messages about eating and our bodies on a continual basis. Some people become obsessed with body image and weight control. Disordered eating can arise through excessive dieting, fasting, exercising, calorie-counting, laxatives and purging. Disordered eating can also be viewed as a way for individual to gain control in their lives; by controlling the food/caloric intake the person is experiencing a sense of control. Disordered eating and body image issues can be signs and symptoms of a broader issue which needs to be addressed.
It has been estimated that 1 million Australians are affected by an eating disorder (NEDC, 2012). There is an increase in eating disorders among younger and older populations and a noted increase in prevalence with boys and men (NEDC, 2012). Disordered eating can affect anybody.
There a different forms of eating disorders. These can be grouped as (click on each one to find out more information – you will be redirected to the National Eating Disorders Collaboration):
Avoidant/restrictive food intake disorder,
Eating disorders can be influenced by many different factors including:
Psychological factors – low self-esteem, negative body image, or perfectionism
Social factors – mixed messages about food, weight and eating, cultural messages about bodies, pressures to be a top-achiever or performer
Interpersonal factors – family dynamics, fears of responsibilities (of adulthood), belief that for love one must be a high achiever
Biological factors – bodily changes (incuding puberty, and ageing)
WHAT IS EATING DISORDER COUNSELLING & PSYCHOTHERAPY?
Counselling and psychotherapy can help to identify the underlying causes of disordered eating and other food-related problems such as comfort eating, pre-occupation with weight, extreme or binge-dieting, negative body image and eating disorders such as bulimia and anorexia.
At Sex Life Therapy, we will work with you to identify and address the causes of the issue/s and assist you to develop new healthy skills and techniques to better manage your eating. I use an integrative approach to working with disordered eating/eating disorder and draw on cognitive-behavioural, solution-focused, psychodynamic and creative therapies. Some of the cogntive-behavioural techniques I use include goal setting, food diaries and thought monitoring. I also draw on cognitive and emotional eating techniques.
Anorexia and bullimia can be very difficult to treat and often requires medical support, therefore I will work with your treating GP and/or psychiatrist. I do not treat severe cases of anorexia or bullimia for counselling without medical and psychiatric supports in place.
ISSUES FOR EATING DISORDER COUNSELLING
Anorexia
Bulimia
Dieting
Binge Eating
Over-Eating
Over-exercise
Weight Obsession
Emotional Eating
Body Image
WHAT BENEFITS AND OUTCOMES CAN I EXPECT FROM EATING DISORDER COUNSELLING/THERAPY?
Through counselling and/or therapy for eating disorder issues, you may achieve:
Develop an understand the causes of your eating issues
Identify the thoughts, feelings and behaviours which maintain the cycle
Develop an awareness of triggers to disordered and/or comfort eating
Develop new eating habits
Address psychological and interpersonal issues (including self-esteem, body-esteem, and interpersonal dynamics)
Develop personalised coping strategies and new skills to replace compensatory behaviours such as vomiting, laxatives, over-exercise and emotional eating
EATING DISORDER COUNSELLING SERVICES IN MELBOURNE
Please call our tehrapists to arrange a consultation about eating disorders or emotional/comfort eating in East Melbourne or Frankston clinics.
EMOTIONAL/COMFORT EATING GROUP PROGRAM
Dr Christopher Fox facilitates various groups on emotional or comfort eating and weight loss. Each year he runs women only, men only and mixed gender groups. For more information on the next Emotional Eating Program, contact Dr Christopher today.
FURTHER INFORMATION ON EATING DISORDERS
Eating Disorders Victoria
Want to Make a Booking or Have a Question?
Call at (03) 9005 5213 or fill out our booking and enquiry form and we'll contact you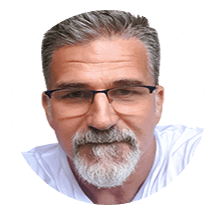 Experiencing difficulties in your sex life or relationship?
Dr. Christopher Fox and the team at Sex Life Therapy provide confidential and individualised sex therapy and relationship therapy to individuals and couples at two locations: Collingwood and Frankston (Mornington Peninsula/Bayside).
Contact the team on (03) 9005 5213 or use the form to request a confidential chat.