Recent studies in Australia have found that lesbian, gay, bisexual, trans and intersex people experience markedly poorer mental health than the general population (Leonard et al, 2012). LGBTIQ people are more likely to experience psychological distress, no matter the identity, gender or age of the person.
LGBTIQ people may experience depression, anxiety and stress due to a number of factors. Dealing queer hatred and homophobia on a daily basis can affect our resilience and our mental wellbeing. Coming out is not a one-off occurrence yet something LGBTIQ people need to negotiate with each new interaction and this too can result in distress.
Although LGBTIQ people may construct families of choice and have supportive friends, families-of-origin and workplaces may not be as supportive as they could be. Counselling and psychotherapy is one avenue to develop skills in resilience and improve mental wellbeing.
COUNSELLING AND PSYCHOTHERAPY CAN HELP WITH LGBTIQ ISSUES
When people experience, depression, anxiety and other forms of psychological distress it has consequences for their functioning in daily life. Through counselling and/or psychotherapy you will be able to understand how others attitudes are impacting on you and develop skills to deal with this impact and to create a healthier mental wellbeing.
Whether you wish to discuss coming out issues, relationship issues, sexual health and wellbeing or just day-to-day life, counselling and psychotherapy will assist you. At Sex Life Therapy you will talk through your concerns or issues in a confidential environment with a queer-friendly therapist who understands the issues you face.
Our therapists will help you to develop the skills and tools to cope effectively with situations which might or are causing distress to you. We can also assist you with depression, anxiety and dealing with past emotional trauma you may have experienced.
At Sex Life Therapy you can explore issues surrounding sex and relationships, and find support to achieve your short and long term goals. You can also access relationship and couples counselling for gay, lesbian as well as poly-relationships, at Sex Life Therapy.
WHAT BENEFITS AND OUTCOMES CAN I EXPECT FROM LGBTIQ THERAPY?
Confidential, non-judgmental and supportive environment
Queer-friendly therapist
Identify stressors in your life
Develop personalised coping strategies to deal with day-to-day stressors including hostility and queer hate/homophobia
Support in the coming out process
Deal with issues such as depression, anxiety, low self-esteem and identity issues
Be able to explore private matters such as sex and relationship issues in safety
COUNSELLING FOR LGBTIQ PROBLEMS @ SEX LIFE THERAPY
If you are experiencing issues in your life which may be related to your sexuality, then you too may benefit from counselling and psychotherapy. I have been working LGBTIQ community for over twenty years and can help you on your journey to a successful, happy and healthy life. Call Dr Christopher toady on 9005 5213 for an appointment in East Melbourne or Frankston.
FURTHER INFORMATION ON LGBTIQ
Victorian AIDS Council – Gay Men's Health Centre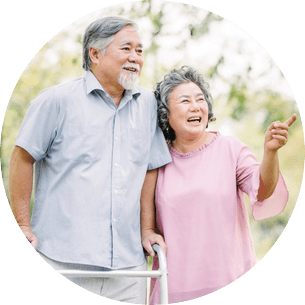 Experiencing difficulties in your sex life or relationship?
Dr. Christopher Fox and the team at Sex Life Therapy provide confidential and individualised sex therapy and relationship therapy to individuals and couples at two locations: East Melbourne and Frankston (Mornington Peninsula/Bayside).
Contact the team on (03) 9005 5213 or use the form to request a confidential chat.