Love, Intimacy, Passion & Sex Relationship Retreat
Investment
A 2-Day Workshop (Non-Residential) – $1,750.00 per couple
A 2.5-Day Residential Workshop – $2,500.00 per couple + Accommodation
The Love, Intimacy, Passion and Sex (LIPS) retreat is an intensive weekend couples retreat of 15 hours of relationship enahancement and therapy (non-residential) offered in Melbourne for couples wishing to deepen their connection and enhance their communication and intimacy. The outcome of the retreat is to develop a more profoundly connected, intimate and erotic relationship with your partner.
Learn to scaffold your relationship and build resilience
How to improve communication in relationship
Developing a greater sense of intimacy
Putting the spark back into a relationship
Learning to fight a fair fight
Speak in your partner's language of love
How to energise sex
Exploring erotic possibilities
Dr Christopher Fox is an experienced psychosexual and relationship therapist with over 30 years experience in counselling and psychotherapy. Dr Christopher is Director of Sex Life Therapy/Carringbush Counselling and Psychotherapy. He is an European Certified Psycho-Sexologist. Dr Christopher is Co-Director of Sexual and Reproductive Health at the Faculty of Medicine and Health, Unveristy of Sydney.   He believes a healthy and happy sex life is very much part of a healthy life. Everyone has the right to a fulfilling, enjoyable and pleasureable sex life.
If you are scared, apprehensive or concerned about going to this retreat, or if you are worried about discussing your personal issues in front of strangers – then forget your concerns !! I was all of these things and more, and had no idea what to expect. Cyndi and Chris ran the weekend in a very open and comfortable way which made everyone involved able to speak openly. I think everyone attending realised we were all in the same situation and were soon able to talk openly about very personal issues – much more so than with most friends and family. It was a great opportunity to discuss issues and learn (much!) more about our sexual relationships. We gained a hell of lot from the weekend and would recommend it thoroughly.
Life changing for the better.
I think everyone could benefit from attending this course.
Very funny and engaging….the content was very appropriate. This week end has changed my life.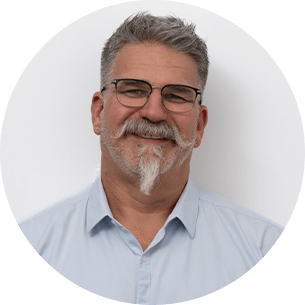 Interested in our 2024 Workshops?
Register using the link below.
Use the workshop you'd like to attend as your subject line.
Dr Christopher Fox has over thirty years of experience in individualised sex and relationship therapy. He has ran many successful retreats and workshops per COVID and we are excited to bring them.
Contact the team on (03) 9005 5213 if you have any queries.