PUBLIC WORKSHOPS AND COURSES
2 Day Workshop (Non-Residential)
Love, Sex and Intimacy is an intensive weekend couples retreat workshop of 15 hours of couple's therapy (non-residential) offered in Melbourne for couples wishing to deepen their connection and enhance their communication and intimacy. The outcome of the couples retreat is to develop a more profoundly connected, intimate and erotic relationship with your partner.
How to improve communication & identify blockages
Developing a greater sense of intimacy
Putting the spark back into a relationship
Learning to fight a fair fight
How friction can be used as an erotic tool
How to energise sex
Exploring erotic possibilities
Dr Christopher Fox is an experienced psychosexual and relationship therapist with over 20 years experience in counselling and psychotherapy. Christopher is an Accredited Sexuality Educator and Researcher with the Australian Society of Sexuality Educators, Researchers and Therapists. Christopher currently runs Sex Life Therapy and lectures at the University of Sydney's Western Sydney Sexual Health Centre in sexual health counselling. He believes a healthy and happy sex life is very much part of a healthy life. Everyone has the right to a fulfilling and enjoyable sex life.
Cyndi Darnell has over 20 years experience studying and understanding sex and sexuality. In addition to formal qualifications in Clinical Sexology, Counselling and adult Education, she also brings knowledge of contemporary Tantra and Sexological Bodywork training to this fascinating weekend of intimate connection. Cyndi is uniquely placed to be able to bridge the world of sexology from a variety of perspectives and approaches that embrace, understand and challenge the diversity of human sexuality. She is the founder and creator of Australia's premier adult-to-adult sex education event Pleasure Forum Australia, where the emphasis is on pleasure and practical education, not sleaze or clinical theory.
Want to Make a Booking or Have a Question?
Call at (03) 9005 5213 or fill out our booking and enquiry form and we'll contact you
PUBLIC WORKSHOPS AND COURSES
If you are scared, apprehensive or concerned about going to this retreat, or if you are worried about discussing your personal issues in front of strangers – then forget your concerns !! I was all of these things and more, and had no idea what to expect. Cyndi and Chris ran the weekend in a very open and comfortable way which made everyone involved able to speak openly. I think everyone attending realised we were all in the same situation and were soon able to talk openly about very personal issues – much more so than with most friends and family. It was a great opportunity to discuss issues and learn (much!) more about our sexual relationships. We gained a hell of lot from the weekend and would recommend it thoroughly.
Life changing for the better.
I think everyone could benefit from attending this course.
Very funny and engaging….the content was very appropriate. This week end has changed my life.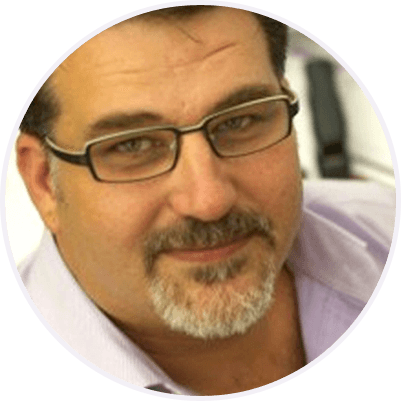 Experiencing difficulties in your sex life or relationship?
Dr. Christopher Fox and the team at Sex Life Therapy/Carringbush Counselling & Psychotherapy provide confidential and individualised sex therapy and relationship therapy to individuals and couples in person (Melbourne) as well as online to people through Australia and internationally.
Contact the team on (03) 9005 5213 or use the form to request a confidential chat.

COLLINGWOOD OFFICE LOCATION

FRANKSTON OFFICE LOCATION
Psyche's Journey Suite 1/37 Mereweather Avenue FRANKSTON Victoria 3199
VIEW MAP