We all experience fear and worry, to a degree. For people who suffer from phobias, however, this fear and worry can cause wide-reaching difficulties and impede day-to-day functioning. Some examples of phobias that we work with include fear of animals, insects, objects, people (social phobia), enclosed spaces (claustrophobia), agoraphobia (intense fear about being in public places where you feel escape might be difficult), flying, or sexual phobias.
A sexual phobia is a fear or anxiety of some kind that impacts your ability to become aroused. The phobia can be specific, for example, you will not touch your partner's penis or vagina. Alternatively, it may be more general, such as an aversion to any kind of foreplay.Sexual phobias are sometimes related to earlier traumatic experiences, but by no means always.
Counselling treatment for a phobia involves working through a therapy program to control the fear. Cognitive behavioural therapy (CBT) techniques are very effective at reducing heightened fears.
WHAT IS PHOBIA THERAPY AND COUNSELLING?
Phobia therapy is designed around your particular concerns and background history. We will assist you to find the most suitable way of dealing with your phobia/s.
WHAT ARE THE BENEFITS OF PHOBIA THERAPY AND COUNSELLING?
Understanding the root causes of your fears and phobias.

Examine the thoughts, feelings and behaviours that contribute to your fears.

Gain a self-understanding and insight, including identifying triggers.

Develop tailor-made coping strategies to manage your fears and anxieties.

Learn techniques and tools that are applicable for the long-term maintenance.
Want to Make a Booking or Have a Question?
Call at (03) 9005 5213 or fill out our booking and enquiry form and we'll contact you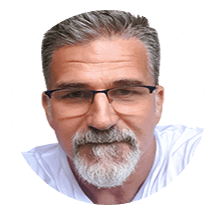 Experiencing difficulties in your sex life or relationship?
Dr. Christopher Fox and the team at Sex Life Therapy provide confidential and individualised sex therapy and relationship therapy to individuals and couples at two locations: Collingwood and Frankston (Mornington Peninsula/Bayside).
Contact the team on (03) 9005 5213 or use the form to request a confidential chat.