In this blog we would like to introduce Hailey Lin, one of the sex and relationships here at Sex Life Therapy.  Hailey is an expereicned social worker and psychosexual therapist.  She is fluent in Cantonese and Mandarin and join our team in 2019 from Hong Kong.  We asked Hailey some questions to help you to get to know her more.
Why did you want to be a sex therapist?
I always believe that sex is not something to be ashamed. It is this belief that has led me to the field of sex therapy. In Asia countries, sex still remains a taboo and a sensitive content to public. For most people, talking about sex is not always easy, and some people struggle with it because they feel a sense of shame or guilt. The absence of proper sex and relationships education results in myths and limited knowledge about sex.
In fact, many individuals and couples may find themselves suffer from sexual issues but have nowhere to ask for help. That is why I decided to become a sex therapist. I sincerely believe that sex therapy not only enhance individual or couple's intimacy and sex lives but also inspire personal growth.
What is one of the most significant life moments which informs your practice?
Reflecting all the life moments that impacts me and my practice the most, I found the answer is my partner. At the beginning of our relationship, like many others, he was not good at expressing his feelings, let alone talking about sex. Overtime, I gradually changed him and we started to have our sexual communication, and then we realised how this has changed our relationship. We are more open to share our thoughts, feelings, and listen to each other. Even when we had difficult times in our relationship, we'd communicate and solve problems together.
This has led me to believe that sex therapy, in fact, is often inseparable from relationships. Very often, relationship factor can have an impact on sexual dysfunctions or sexual desire. Communication is the key to emotional intimacy, and couples can start with sexual communication.
I believe that sex therapy is not just to solve sexual problems, but also to enhance physical and emotional intimacy, and to create a healthy fulfilling relationship.
What do you do with your spare time?
Recently I have started to work out at home due to the Covid circumstances. I love to sweat and it makes me feel so accomplished. Also, it keeps me motivated and inspired me to put in some more efforts for other things too.

Besides, I enjoy doing some easy baking and share my baked goods to my friends and families in my spare time.
Tell us something that make people go WOW!
I think a special experience in my life was to be invited to attend a TV talk show to talk about sex (I was very nervous back then when I saw so many cameras for the very first time!). The fun fact was after the show, I can be recognised by people on the street. It's quite funny (or awkward) to see myself on TV and realised WOW that's me!
Where is your favourite place to holiday?
I love to explore new places! If possible, I will try to travel somewhere I have never been to before every year.  Of all the countries I have visited to so far, Iceland is definitely my favourite place to go!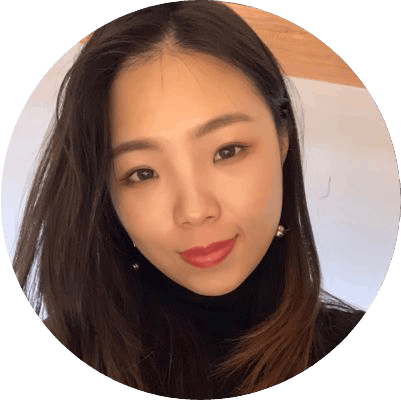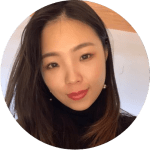 You can read more about Hailey in on Our Therapist page