Suite 209
134 Cambridge Street
COLLINGWOOD
CARRINGBUSH COUNSELLING SUITE
Available: Four consulting rooms + one group room – Casual and longer-term rental available.
The Carringbush Counselling Suite is located in the Carringbush Business Centre on Cambridge Street Collingwood. The Carringbush Counselling Suite was professionally fitted-out for therapy. Each room contains a desk and chair, plus two comfortable counselling chairs and a whiteboard. All rooms have access to wireless internet and printing facilities. EFTPOS access can also negotiated. The building is secured after-hours.  The Carringbush Counselling Suite also has a kitchenette. The reception area/waiting room is comfortably appointed.
HOURLY/CASUAL
CONSULTING ROOMS 1-4
(approx. 3.5 x 3m)
CONSULTING ROOM 5
(approx 2.6 x 3m)
Upto 15 sessions/month
$22.75/hour (+GST)
$18.00/hour (+GST)
16-31 sessions/month
$20.75/hour (+GST)
$16.75/hour (+GST)
32-48 sessions/month
$18.75/month (+GST)
$15.50/hour (+GST)
49+ sessions/month
$16.75/month (+GST)
$14.50/hour (+GST)
There is no shortage of on-street parking, with off-street paid parking in several locations close-by. The Carringbush Counselling Suite is also accessible via public transport, with tram stops on Smith Street, bus stops close-by (Victoria Street – 7 minutes walk, Johnston Street – 10 minutes walk), and suitable for cycle-access.
Carringbush Counselling Suite is home to Dr Christopher Fox and Lynda Carlyle, both sex and relationship therapists. A number of other therapists (counsellors, psychologists, and social workers) also rent rooms on a casual basis. The consulting room would be suitable for psychologist, counsellor, psychotherapist, relationship, family or sex therapist, and/or hypnotherapist.
For further information please call Dr Christopher Fox on (03) 9005 5213.
Permanent rental (12 month contract) and semi permanent (3-9 month contracts) are also available. For longer term rental please call Dr Christopher Fox for more details.
Click here for Terms and Conditions.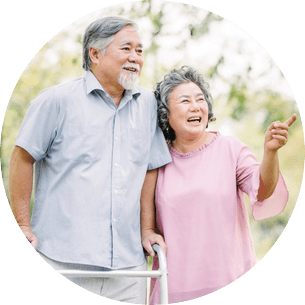 Experiencing difficulties in your sex life or relationship?
Dr. Christopher Fox and the team at Sex Life Therapy provide confidential and individualised sex therapy and relationship therapy to individuals and couples at two locations: East Melbourne and Frankston (Mornington Peninsula/Bayside).
Contact the team on (03) 9005 5213 or use the form to request a confidential chat.